The West LA Hair Difference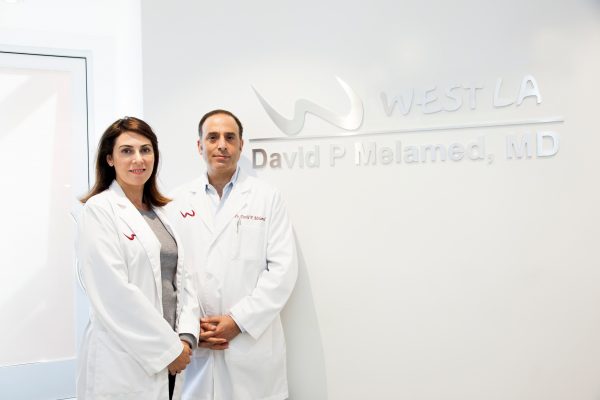 There is an endless number of options you could choose from to manage hair loss. From home remedies and supplements to surgical and non-surgical procedures, it can be difficult to choose the best option for your needs. West LA Hair has been a leader in the field of hair restoration treatments under Dr. Melamed. He has proven and effective hair loss treatments for a variety of hair loss types. 
Expertise
With over 20 years of experience, Dr. Melamed has become known as an industry leader, renowned specialist, and go-to doctor for hair restoration. He excels in various treatment methods, including robotic hair restoration, PRP therapy, laser therapy, and many more. 
His knowledge and experience earned him a place as a program instructor for the American Academy of Aesthetic Medicine. He is also an active member of the American Academy of Cosmetic Surgery, the American Society for Laser Medicine and Surgery, and the American Society for Human Genetics.
Artistry
With Dr. Melamed, West LA Hair doesn't see hair treatments as just procedures but also works of art. In every treatment that Dr. Melamed provides, he takes his skills and implements them to carefully craft results that his patients can be proud of. From designing hairlines with the ARTAS iX to nimbly extracting and infusing PRP, he has taken his craft to exceptional levels that leave his patients impressed and ecstatic with his work. 
Results
Treatments aren't cut and paste at West LA Hair, and that's the secret to our results. Dr. Melamed meets with every patient to develop a custom treatment plan that will meet their hair needs. These personalized consultations allow Dr. Melamed and his patients to discuss every option before coming to a decision together. 
Each of the treatment options at West LA Hair has undergone rigorous testing and has been shown to deliver results that look natural and will last. As part of every procedure, Dr. Melamed will keep in touch to check on your recovery and the progress of your results.
Why Choose West LA Hair?
When it comes to hair restoration, no one treatment fits all. Dr. Melamed uses his expertise and artistry to provide unique solutions to each patient's individual needs. At West LA Hair, every patient that comes through our door receives the individualized care that will make them feel at home and help them achieve the results they desire.
Make the choice that will make a difference, and schedule your consultation with Dr. Melamed today!