Get Your Confidence Back.
Permanently.
Before and After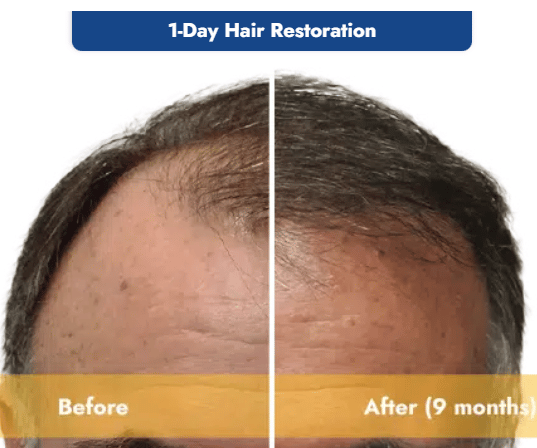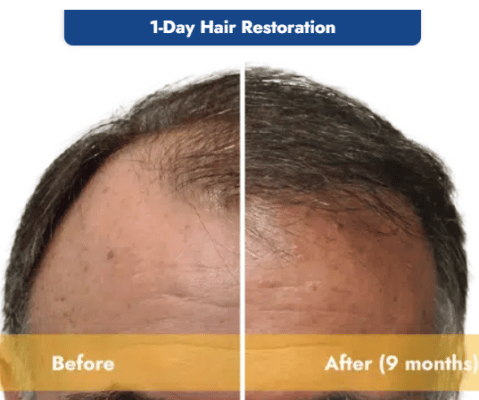 Hear Their Stories
"
I had the Artas iX hair transplant procedure done with Dr. Melamed and it was the best experience I had. The procedure was pain-free and had minimal downtime. Very friendly staff and a great zen environment. The best part with his technique is there are no linear scars and pain-free. Thank you Dr. Melamed for a wonderful experience!
"
"
Lisa, his receptionist, is also very friendly, accommodating, and she was patient with the plethora of questions I sent her between procedures. Together they made me feel confident that with each consecutive appointment, I would get improved results. Now my new hair blends in seamlessly. I had such a positive experience with them, and I highly recommend anyone in need of hair treatments to visit their office.
"
"
I've been going to Dr.Melamed for over 8 years! He is truly gifted, experienced, and extremely knowledgeable in his field! I completely trust his opinion in anything and recommend him to all my friends and family. I've done different procedures with him and all the results were absolutely amazing! No scars, no pain, and no downtime! Thank you, Dr. Melamed, and everyone who works at the office making every single visit so pleasant!
"
"
Before I contacted Dr. Melamed, I had the beginning stages of hair loss. I was a little concerned and hesitant before my initial visit because I have been to other doctors with outcomes I wasn't fully satisfied with. However, once I met Dr. Melamed, I could tell immediately he was very knowledgeable, honest, friendly, and he meticulously walked me through every step of the process.
"
"
Dr. Melamed is really experienced and knowledgeable. He has really turned my life around with the amazing hair transplant that I received with no scars no pain and no downtime. I did the procedure on Friday and back to work on Monday. I definitely see a huge difference in my hair volume and thickness. Best decision I've made and thank you Dr. Melamed for a wonderful job done and appreciate tremendously your expertise and wonderful procedure done.
"
"
I cannot express enough gratitude for Dr. David Melamed's professionalism and care in treating me for hair loss with PRP injections. I have had two treatments so far and am already noticing a difference in my hair texture, thickness, and reduction in hair loss. More importantly, I was comfortable throughout the procedure and post-treatment as well.
"
"
I have had PRP Hair Loss treatments in the past but my experience with Dr. Melamed's procedure and his approach to the treatment was unique – his technique is meticulous and of a very high standard and quality. I truly appreciate Dr. Melamed's approach and skills and am extremely happy with his PRP treatment; as I learned, not every PRP treatment is done the same and the execution of the treatment is critical to ensuring the best results. This is why I put my faith in Dr. Melamed and I commute an hour to and from his office because I would not trust any other doctor.
"
"
I recommend anyone who is concerned with hair loss to seek Dr. Melamed's office for a consultation. He is very knowledgeable and provides an array of information to help educate his patients with a well-rounded treatment and maintenance approach. I am also very thankful for Lisa Melamed who is always so welcoming and professional. I am truly grateful for their excellence in practice.
"
"
I had a hair transplant done with the Artas iX procedure by Dr. Melamed. This was a great experience. It was virtually a pain-free procedure. Dr. Melamed explained the procedure thoroughly, he answered all of my questions. From the moment that I walked into Dr. Melamed's office, Lisa made me feel very comfortable. The nursing staff Noemi and Jerilyn were also very kind and professional. Thank you, Dr. Melamed.
"
"
I was strongly considering hair implants and had been to several doctors in LA but came away feeling confused about service, quality, and price. I then found Dr. Melamed and got clear advice and the excellent option of PRP, I am now a year into that and the results are incredible. Thicker hair all over and most importantly an advanced hairline. I couldn't recommend Dr. M and PRP more, 10/10.
"
See Results
Meet Dr. Melamed
David P. Melamed, MD, is an internationally renowned, Board Certified specialist with 22 years of experience, recognized for his innovations in hair restoration. As Medical Director of West LA Hair Restoration, he provides the highest standard of care and personally oversees every patient's experience. Starting with the consultation, the procedure itself, and extending into post-care, he provides his personal touch and expertise for each patient to attain their best results.
Meet Dr. Melamed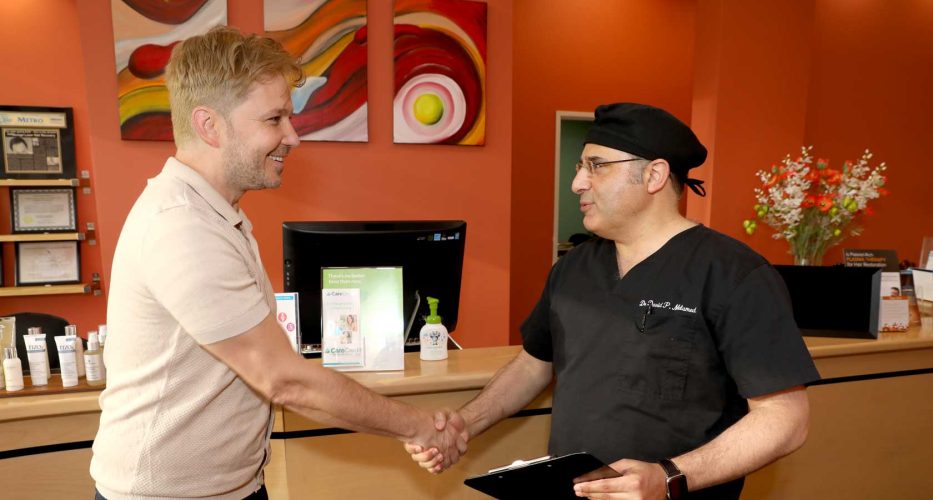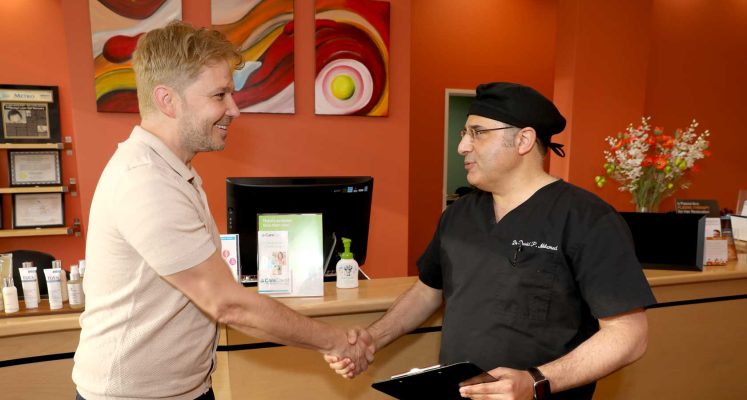 Which Treatment is Right for You?
Hair loss is a common issue many people experience in their lifetime. Those that begin their search for hair loss treatments may not fully understand what solution is best for their unique needs or lifestyle. West LA Hair Restoration has the most innovative, modern solutions available for men, women, and all hair loss types. Starting with a one-on-one consultation with Dr. Melamed, he will be with you at every step of the process to ensure the solution is best suited for you!
Get Started