Hair Vitamins & Supplements
Boost Your Hair Wellness
Supplements are an effective way to help increase overall body wellness, leading to maximum hair growth. At West LA Hair Restoration, Dr. Melamed recommends and customizes treatment plans with only the best hair vitamins and supplements to help optimize the results that his patients see.
Containing an exclusive combination of vitamins, minerals, and essential fatty acids, the hair supplements provided by West LA Hair Restoration help to: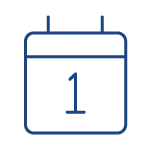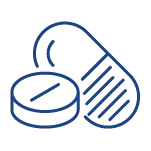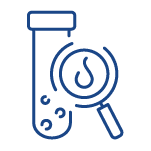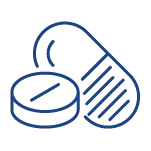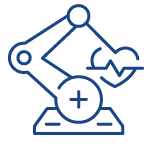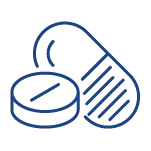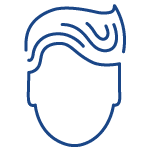 Upgrade Your Hair Restoration Treatments
At West LA Hair Restoration, we're proud to offer the best multivitamin supplements for hair loss. These supplements are formulated from various nutrients that benefit the healthy growth of hair in men and women. Alone, hair vitamins and supplements are powerful tools, and when paired with other hair restoration treatments they can help patients achieve phenomenal results.
Can Hair Vitamins & Supplements Help Me?
Hear What Our Patients Think!
"
I've been going to Dr.Melamed for over 8 years! He is truly gifted, experienced, and extremely knowledgeable in his field! I completely trust his opinion in anything and recommend him to all my friends and family. I've done different procedures with him and all the results were absolutely amazing! No scars, no pain, and no downtime! Thank you, Dr. Melamed, and everyone who works at the office making every single visit so pleasant!
"
"
Before I contacted Dr. Melamed, I had the beginning stages of hair loss. I was a little concerned and hesitant before my initial visit because I have been to other doctors with outcomes I wasn't fully satisfied with. However, once I met Dr. Melamed, I could tell immediately he was very knowledgeable, honest, friendly, and he meticulously walked me through every step of the process.
"
"
Dr. Melamed is really experienced and knowledgeable. He has really turned my life around with the amazing hair transplant that I received with no scars no pain and no downtime. I did the procedure on Friday and back to work on Monday. I definitely see a huge difference in my hair volume and thickness. Best decision I've made and thank you Dr. Melamed for a wonderful job done and appreciate tremendously your expertise and wonderful procedure done.
"
See More Results
Why Choose West LA Hair Restoration as Your Hair Loss Solution?
West LA Hair Restoration offers a unique and comprehensive experience for every patient that meets with Dr. Melamed. We provide a comfortable experience that starts with Dr. Melamed's one-on-one consultation and then continues through the treatment and into post-treatment follow-ups. Dr. Melamed's expertise paired with the most advanced hair restoration technology has made West LA Hair Restoration the premier hair clinic in Los Angeles that delivers guaranteed results.
Ready to Get Started?
West LA Hair Restoration prides itself on being family-operated in Los Angeles for over 17 years. Being family-operated allows Dr. Melamed to take a unique and personal approach with each of his patients. Once you have explored your options with Dr. Melamed and have discovered that Stem Cell Therapy is the best solution for you, Dr. M will personally guide you through the process.
Don't let your budget hold you back from looking and feeling your best. West LA Hair Restoration offers financing options to help you achieve the hair you desire.
Financing Available