Hair Restoration After Care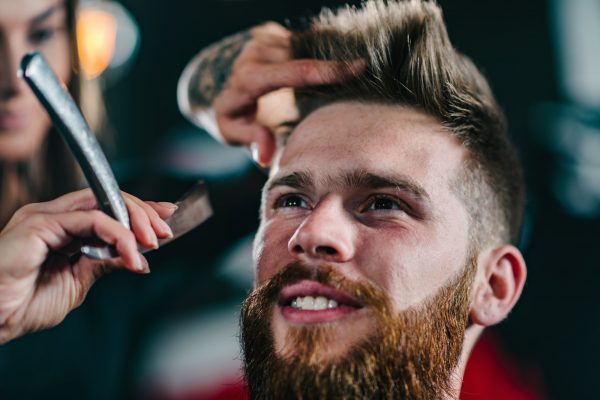 When you have invested in a treatment, such as FUE grafting, PRP, or Stem Cell therapy, it is important that you continue to look after the treated area. This will ensure a longer lasting result and continued improvement.
Dr. Melamed will always ask about your current lifestyle habits to ensure that you are clear on what is the best course of treatment for you. In general, it is best to follow these guidelines, in order to achieve the best possible results and fastest healing.
1. Avoid straining or intense exercise
Whilst you may easily return to work after your treatment, it is wise to avoid particularly heavy work – such as construction, lifting heavy weights or general over-exertion.
2. Don't wear tight hats or hairpieces
As tempting as it might be to return to previous forms of disguising sparse areas, it's better to allow the area to breathe. Whether you've undergone PRP therapy or a hair transplant, the area needs to be left alone in order to heal and produce exceptional results. All transplant patients will receive a special cap to wear to protect their transplant.
3. Avoid saunas and steam rooms
As with physical exertion, sweaty steam rooms and saunas may disturb your hair restoration treatment. Avoid them for the immediate weeks after your treatment.
4. Avoid swimming pools
Whilst the pores and follicles on your scalp are slightly open, it's best to avoid swimming pools for the first 24 hours after PRP or stem cell treatment, and for the first 10 days after transplant. There are many types of bacteria in the water that should be avoided until the healing process is complete. The same premise applies for ocean swimming.
5. Wash with lukewarm water
Avoid washing your hair for the first 24 hours after PRP and stem cell treatment, and 48 hours after transplantation. Only use aftercare products recommended by Dr. Melamed. Transplant patients are advised to use lukewarm water in a bowl to wash the scalp area for the first 8 days.
6. Take your prescription
In the event that Dr. Melamed prescribes a further treatment, such as Rogaine or Propecia – be sure to take it as you are advised. Looking after your newly restored hair is very important in order to see the desired results.
As with any medical treatment, a full aftercare explanation will be provided. Dr. Melamed is a leading expert in hair restoration and utilizes the most advanced systems. If you're concerned about your aftercare, or long term maintenance – don't hesitate to discuss this with us.
As part of your long-term maintenance, consider Low Level Laser Therapy.
Get in touch today to find out more.